Hardwood
Gagnon Lumber sells Hardwood in wholesale quantities. We are capable of doing custom orders and work hard to meet the needs of our customers in a timely fashion. Hardwood is available green or kiln dried.

Species:
Hard/Soft Maple
Ash
Yellow Birch
Red Oak
Cherry
Basswood
Butternut
~FSC® certified available in Hard/Soft Maple, Ash, Yellow Birch, Red Oak and Cherry.

Thicknesses: 4/4 - 12/4

Deliveries: Truckload quantities available for delivery for an additional fee.
Softwood
We have a large inventory of Softwood that we sell in both wholesale and retail quantities. We are also capable of sawing custom sizes.

Species:
Eastern White Pine
Eastern Hemlock

Thicknesses:
Pine - 4/4 and custom cut beams
Hemlock - 4/4, 2" dimensional stock and custom cut beams

Also Available in White Pine:
Shiplap Siding
Tongue-and-Groove paneling/flooring
S4S

Deliveries: We deliver locally for an additional fee
Welcome!
Gagnon Lumber is a privately owned and operated lumber mill located in central Vermont. The business started as a part time saw mill on the family farm in 1958, and has since grown into a larger, year-round saw mill.
Our goal is to create and maintain strong relationships with our customers and suppliers as well as other organizations in the wood manufacturing industry, and to deliver high quality Vermont wood products to our customers in a timely manner.
We are also environmentally conscious, and have an increasingly strong emphasis on participating in sustainable forest management, and doing whatever we can to maintain Vermont's natural beauty.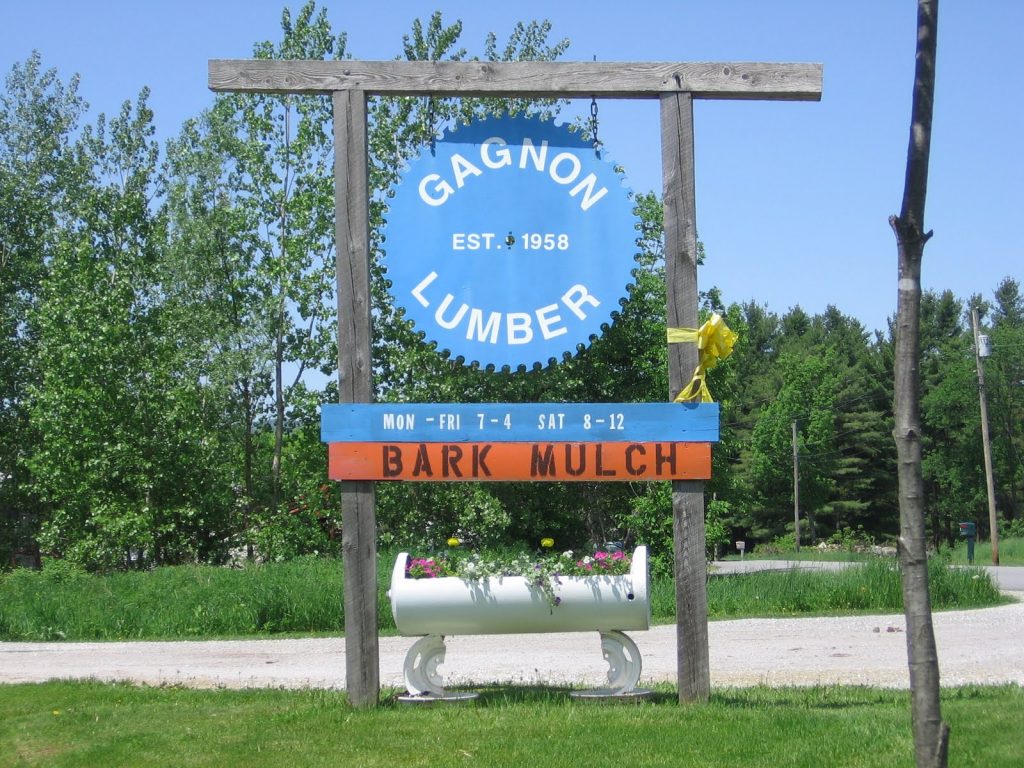 Contact
You can stop by our office in Pittsford, call us, or send us a message
Hours
Monday - Friday: 7am to 4pm Saturday: 8am to 12pm
Stop By
89 Stevens Road
Pittsford, VT 05763
Click Here
to get directions from Google.
Give us a ring
(802) 483-6550