What is 'Sustainable Forestry'? Well, a short definition is:
"To manage forests in a way that will not only meets our needs now, but also meets the needs of generations to come."
Living in Vermont, the 'Green Mountain State', the importance of this idea is easy to see. It is hard to imagine living in Vermont without our healthy forests around us. They allowing us to take carefree hikes and provide awe-inspiring views of our natural world. They give us the means to build our homes, furniture and paper. They heat our schools, hospitals, companies and homes. They provide thousands of Vermonters with jobs and income.
We at Gagnon Lumber are proud to work with this important natural resource, and take very seriously our role in sustaining it. As part of the wood product supply chain, we work hard to make sure the timber we receive comes from sustainably managed lands.
Gagnon Lumber receives all its wood supply, 12,000 tons in 2010, from Vermont forests, with over 80% of it coming from Rutland County. Most of the wood comes from land that is privately own, including over 1,200 acres owned by the Gagnon family.
One way we support sustainability is by using timber harvested from land enrolled under Vermont's UVA (Use Value Appraisal) Program. Enrollment in this program requires land owners to use long-term forest management plans that meet strong forestry standards and promotes sustainability. All land managed by the Gagnon family is UVA enrolled, and the vast majority of the remaining private forests we receive timber from are also under UVA enrollment. To learn more about Vermont's UVA program, visit: http://www.vtfpr.org/resource/for_forres_useapp.cfm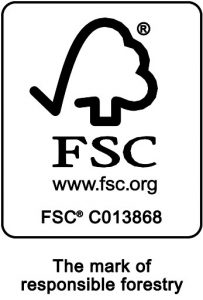 Gagnon Lumber is also certified to the Forest Stewardship Council™ (FSC®) standards. The FSC is an organization that promotes the responsible management of forests by publishing voluntary forest management and chain-of-custody standards. All FSC controlled wood originates from well-managed forests that have been certified to meet the FSC's forest management standards. In 2002, Gagnon lumber became certified to the FSC's chain-of-custody standards, and is audited once a year. This certification allows Gagnon Lumber to buy, label and sell FSC controlled wood.
Gagnon Lumber is proud to be able to provide wood that is FSC certified. Currently, 1000 acres of the land owned by the Gagnon family meets and is certified to these standards, and 30% of wood that comes to Gagnon Lumber from private lands is FSC certified. To learn more about FSC's standards and certification process, visit: https://us.fsc.org/en-us/certification